Introducing the Future Home
of Utah Baseball on the University of Utah Campus
Help Us Create a Legacy at the U's New Ballpark
Creating A Community Asset
---
The University of Utah baseball team is on its way to having a ballpark of its own on our campus. For nearly three decades, the team has shared Smith's Ballpark with the Salt Lake Bees. However, in January 2023, plans were announced for the Bees to move and build a new stadium in South Jordan. This change presented an opportunity for us to accelerate our pursuit of an on-campus home for Utah Baseball, which we've been pursuing for nearly 10 years.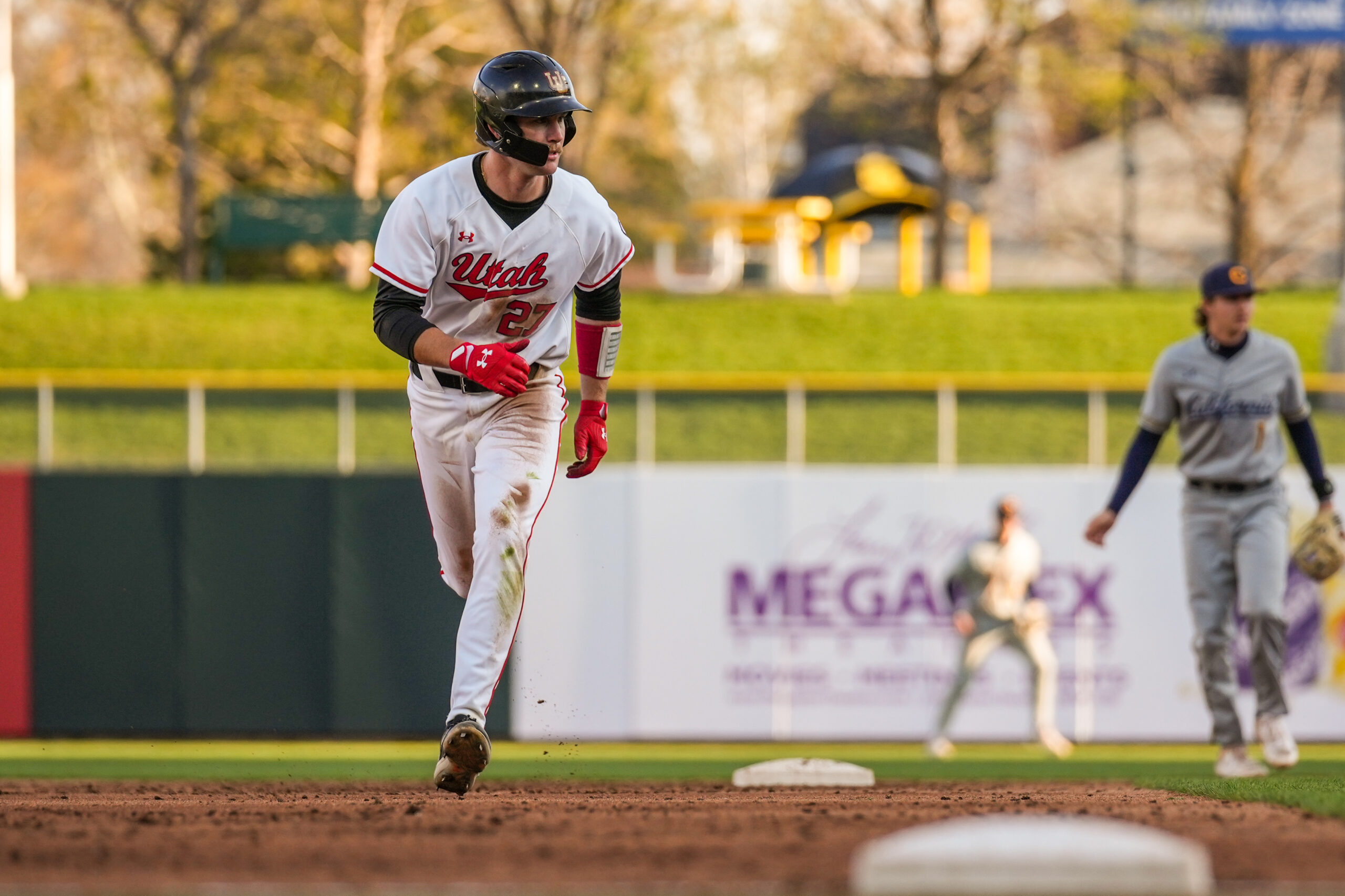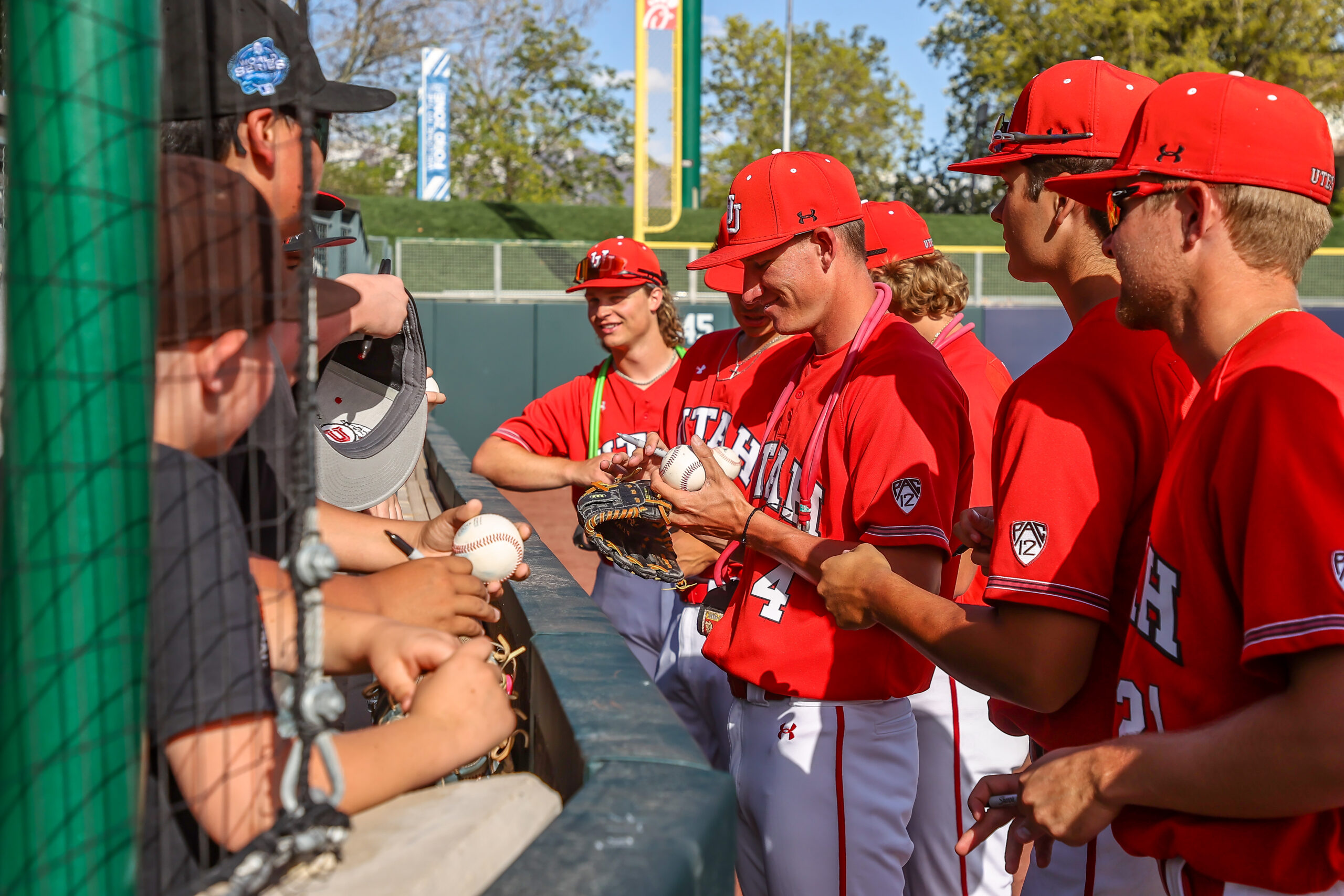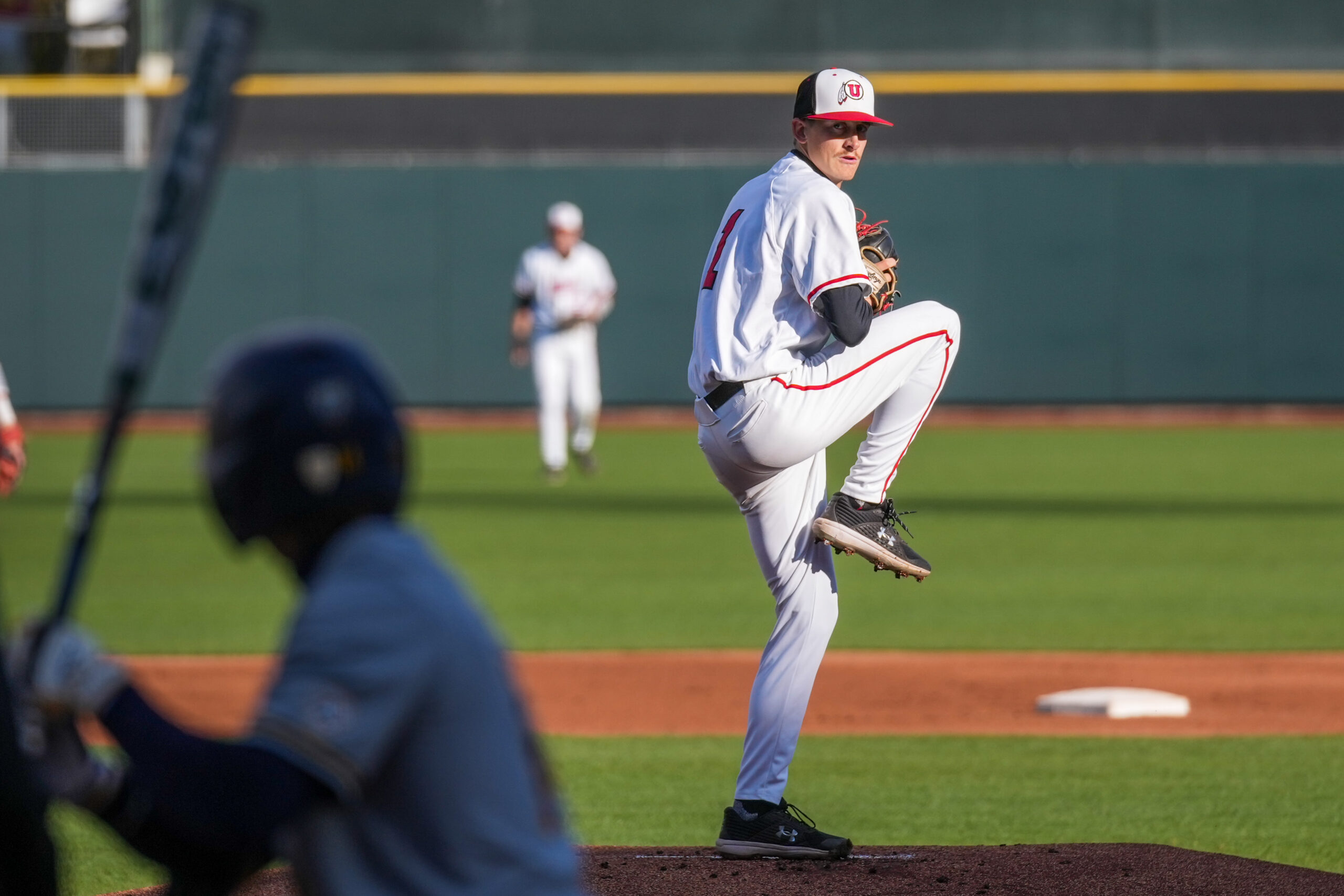 The proposed ballpark will be located on Guardsman Way at the site of the current Utah Baseball practice field. It will have a maximum capacity of 1,200 seats. (For comparison, the Smith's Ballpark has 14,511 seats). Some of the proposed amenities and offerings for the U's new ballpark include:
Ticketing, restrooms, concessions, merchandise sales
Team facilities such as lockers, showers, medical space, equipment storage, coach's office, indoor batting/pitching cages
Media services such as TV and radio broadcast space, food area, restrooms
Outdoor areas including the playing field, bullpens, entry plazas, kids' zone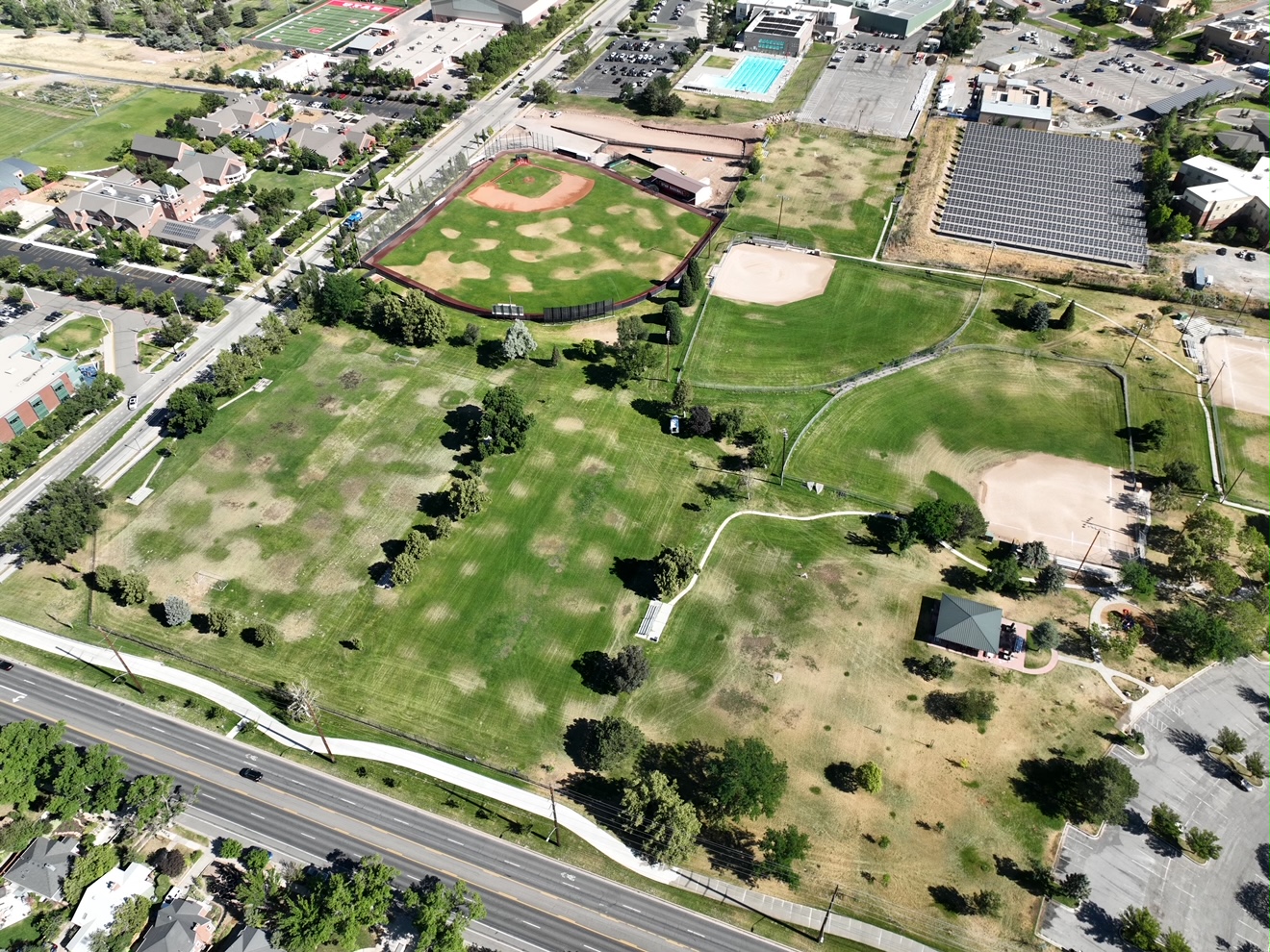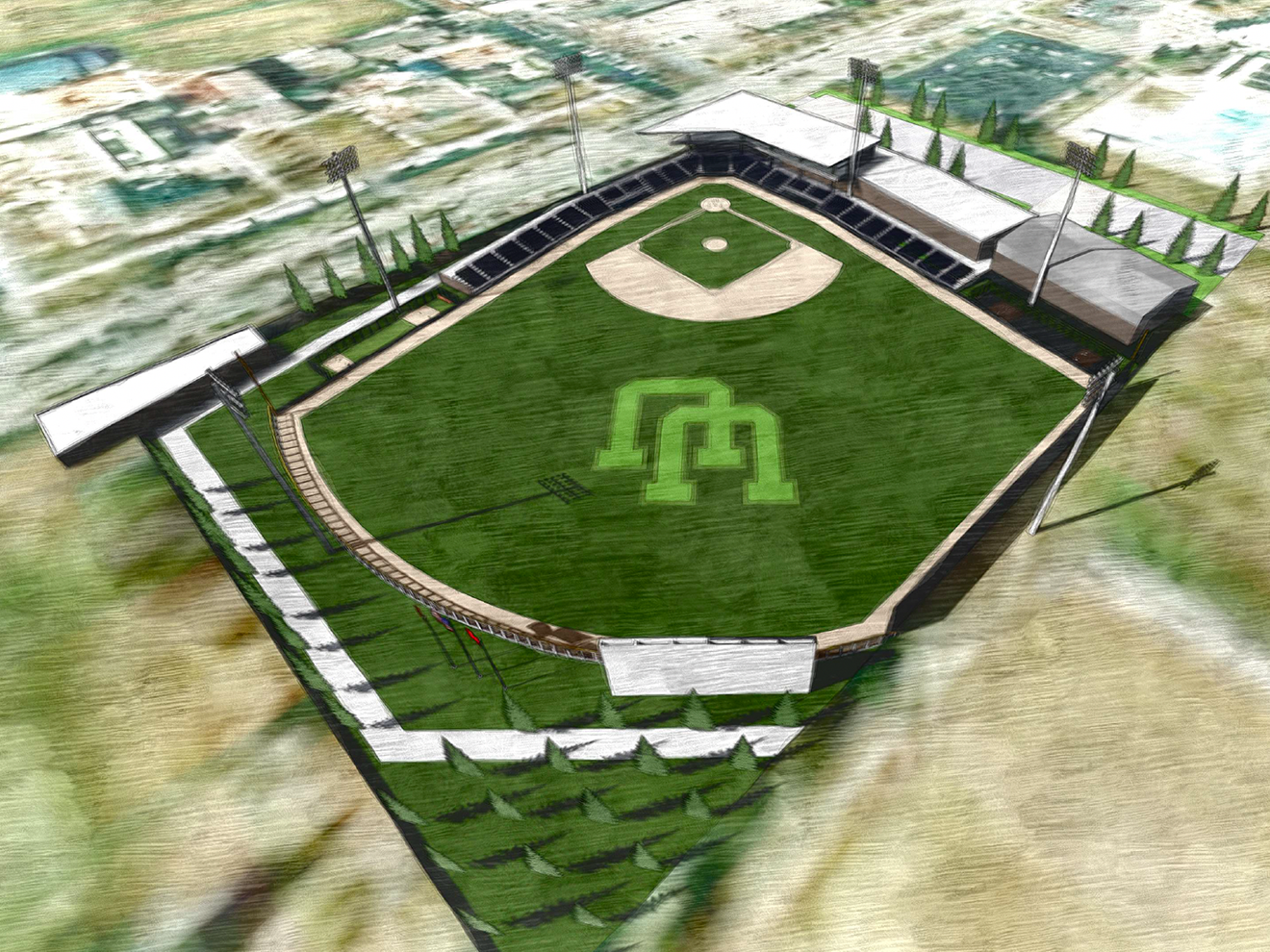 Left: aerial photo of existing practice field on Guardsman Way. Right: rendering of new ballpark in same location (final design may differ due to changes during the design process). 
Share Your Ideas and Shape the Future
---
Your voice matters in shaping the design and experience of our new ballpark.
We invite you to share your thoughts, ideas, and what you envision for the future of Utah Baseball.
Complete the Survey
The survey for feedback on the architectural design and other elements of the ballpark closed on November 15, 2023. If you'd still like to share your feedback, please email ballpark@utah.edu.
Open House, Oct 25
Thank you to the many people who came to our open house on October 25 and provided feedback to the architectural design team. We're considering all of the feedback we received and will update architectural renderings on this site when they are available.
Our vision reaches beyond providing a venue for our team. We want this ballpark to be a community asset that complements Sunnyside Park and the surrounding area. It's an opportunity to bring people together, foster a love for baseball, and create lasting memories for fans of all ages.
The university has been evaluating possible locations for a new ballpark on campus for nearly a decade and has looked at eight potential sites. A study in 2019 narrowed the sites down to five, including locations on central campus, south campus, the university's West Village and two locations on Guardsman Way.

While the first choice was the central campus location, that site was selected as the home for the U's new Impact & Prosperity Epicenter living-learning facility which will open in 2024. Ultimately, the location of the team's current practice facility on Guardsman Way was determined to be the next best site.

Factors that the planning team considered included:

Compatibility with ongoing campus planning and growth
Meeting student housing needs
Preserving an exceptional student experience
Site buildability (not requiring extensive relocation of existing facilities)
Proximity to parking in campus lots immediately north of the stadium
Access to other Utah Athletics facilities
Visibility
Access to public transit

The University planning team wants to create a vibrant stadium with minimal neighborhood impacts. Here's how we'll address the needs of the community.

Safety – Netting will be installed to contain foul balls, just as it is currently in place along the right field line of the team's practice field on Guardsman Way.

Noise — New berms at the outfield will help contain noise. A modern, distributed audio system will focus sound into the stadium.

Field Lighting — Lighting will be designed in a way that reduces spill beyond the stadium.

Traffic and Parking — Games will generally occur at low-traffic times on evenings and weekends. Parking will be available at two adjacent campus lots immediately north of the stadium site: Guardsman Way (869 Stalls) and Rice-Eccles Stadium (1,196 Stalls)

This idea was considered and certainly has merits. However, after careful consideration, the merits of having the team on campus outweighed the advantages of sharing space at a location nearly 30 miles from the university. In its proposed location, the baseball team will be close to other shared athletics' training and education facilities.

There wasn't an option to buy the facility. While sharing the facility with a minor league baseball team was an effective use of Smith's Ballpark, ultimately the space was larger than the university would have needed on its own. Smith's Ballpark has 14,511 seats. On average, University of Utah baseball games currently draw 350 spectators.